Prepare for trial faster and smarter
The Best way to Collect Evidence, Collaborate and Prepare for trial.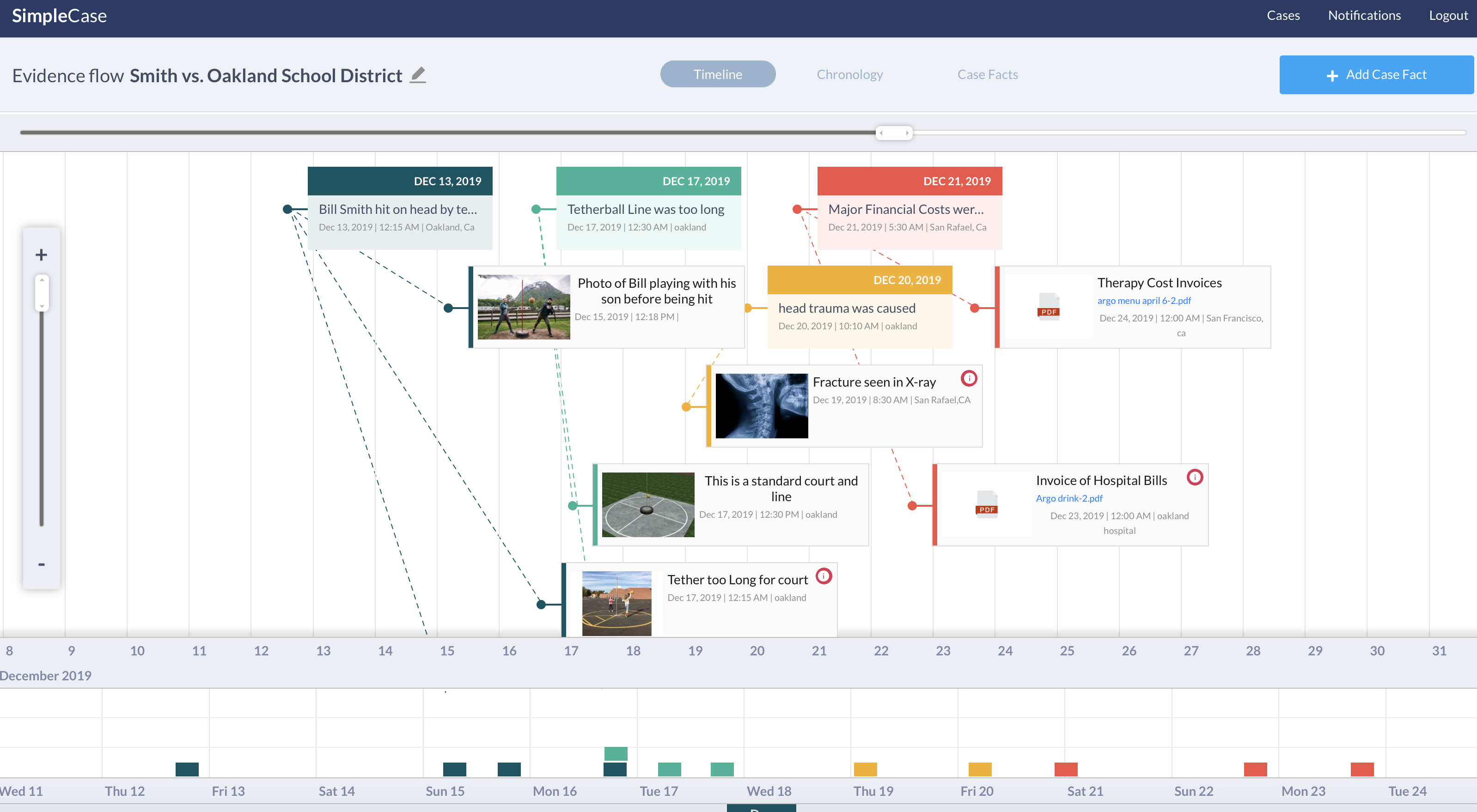 Collaborate with your clients and team members to add and story board evidence.  
Highlight and Cite evidence in our document reviewer and connect the dots to lay out a compelling story
Utilize 3 different Case Fact screens to prepare for arbitration or trial.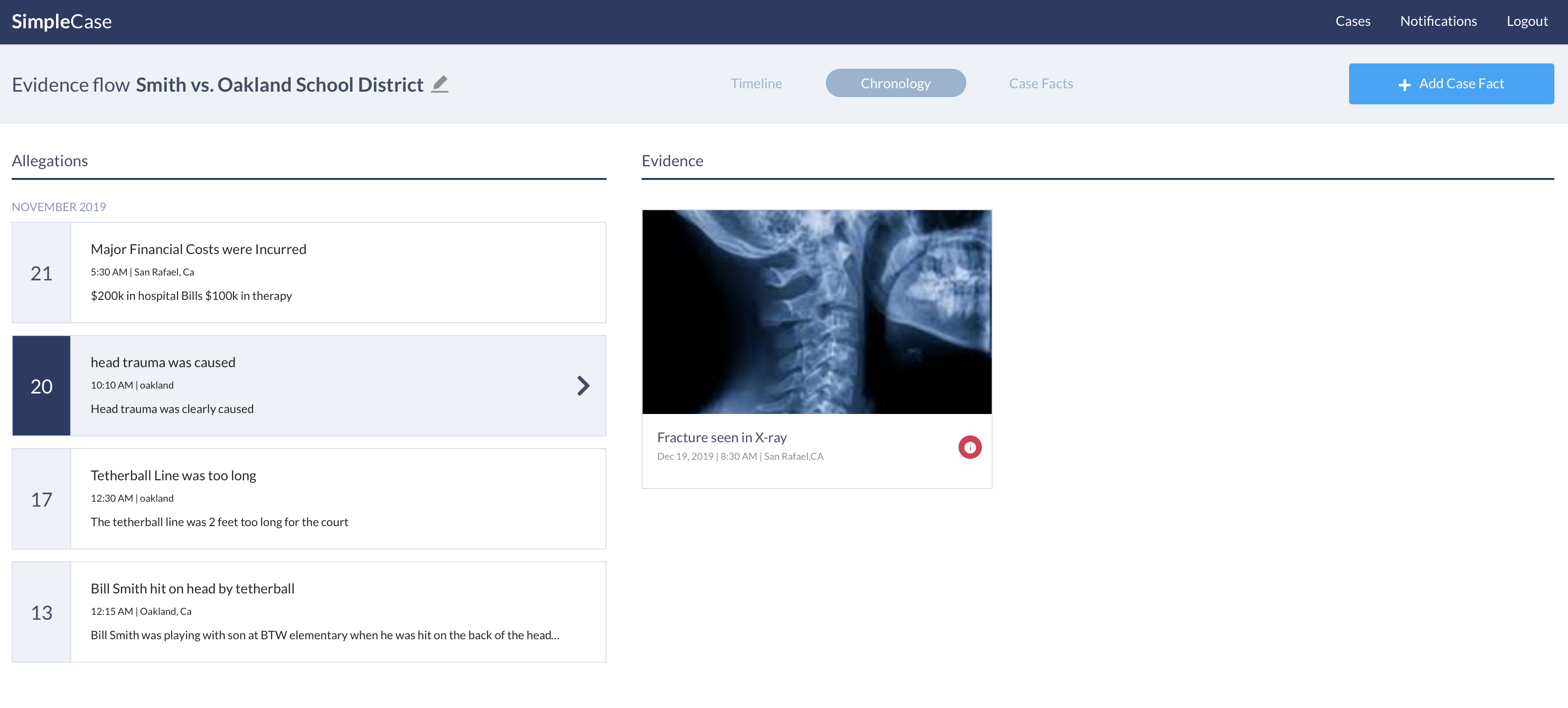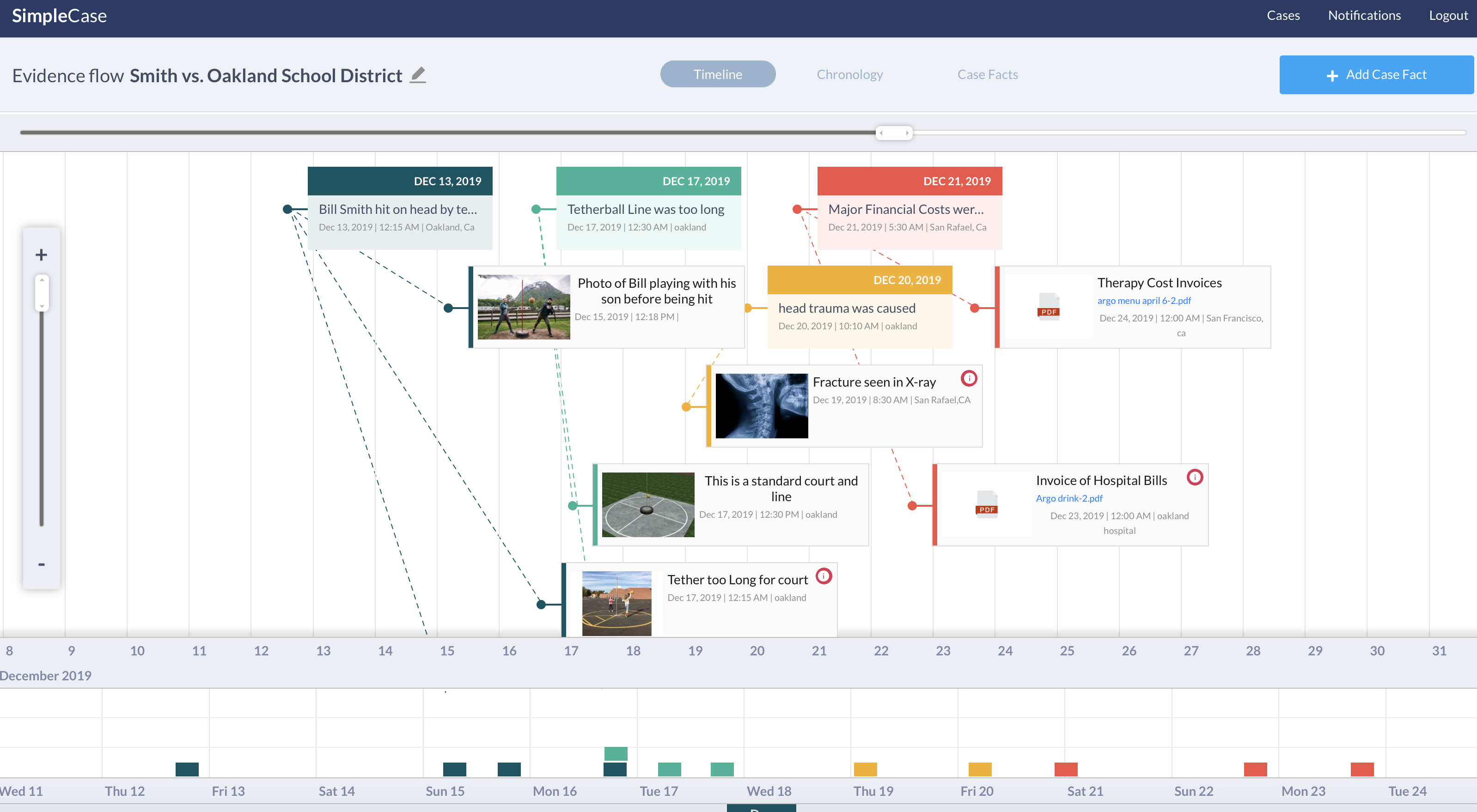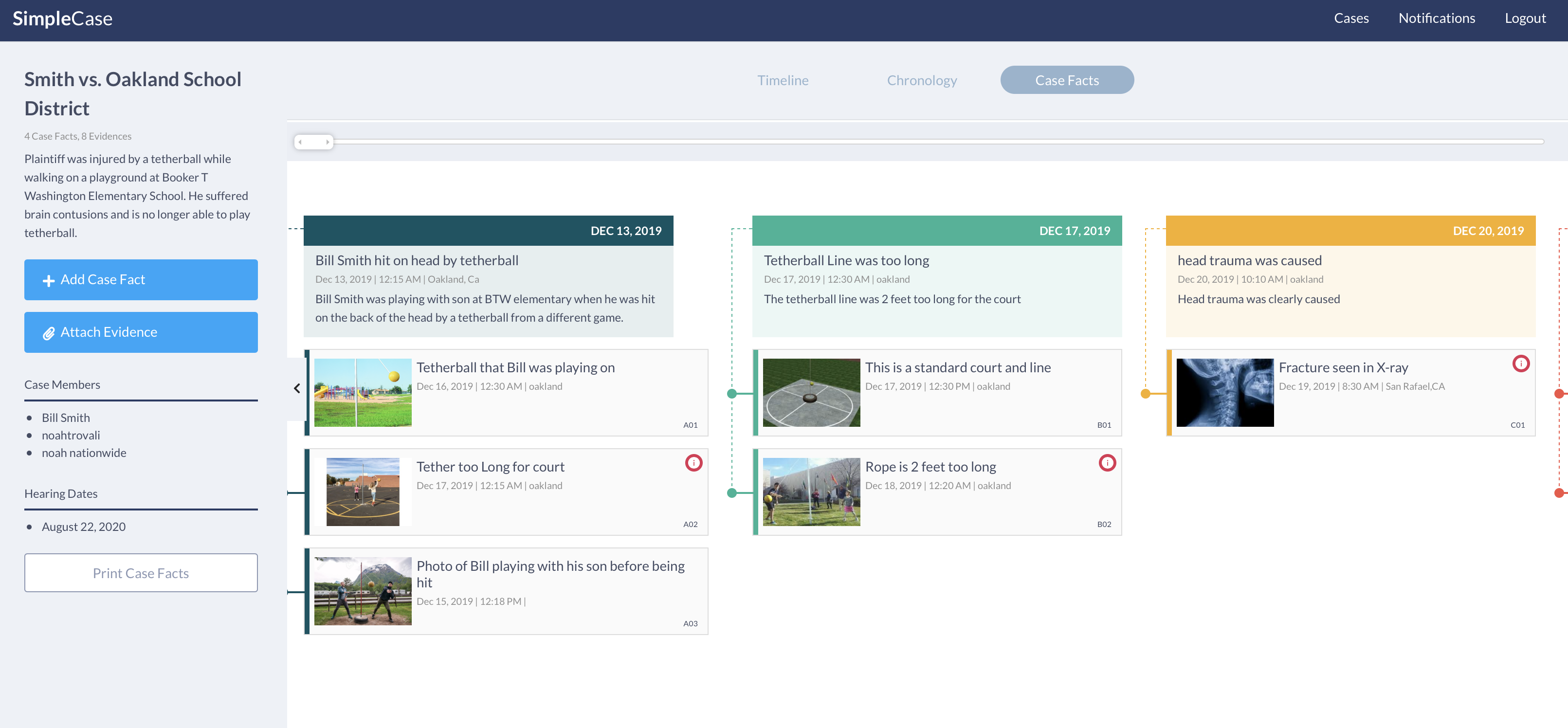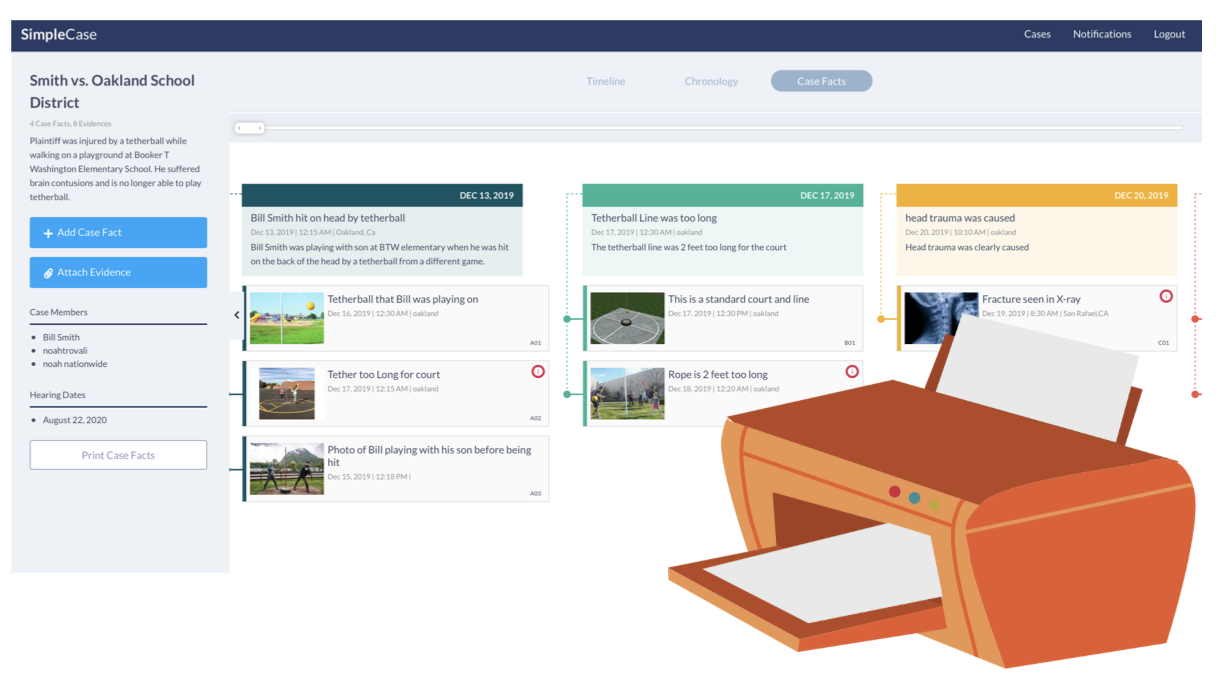 Print out your case timeline for easy use in a trial setting and use our interactive dynamic timelines for case prep, mediation, or trial.
Pro Se
For self represented litigants
1 Case

Limited Storage

Ability to add users
Once you've done this, our multiple intuitive timeline views will help you prepare for trial or mediation.
SimpleCase was built to help those without representation in legal matters.  Along the way we realized it could help everyone cut down evidence collection and trial prep costs