We help attorneys and those without representation collect, collaborate, and present a visually compelling story for trial or case prep.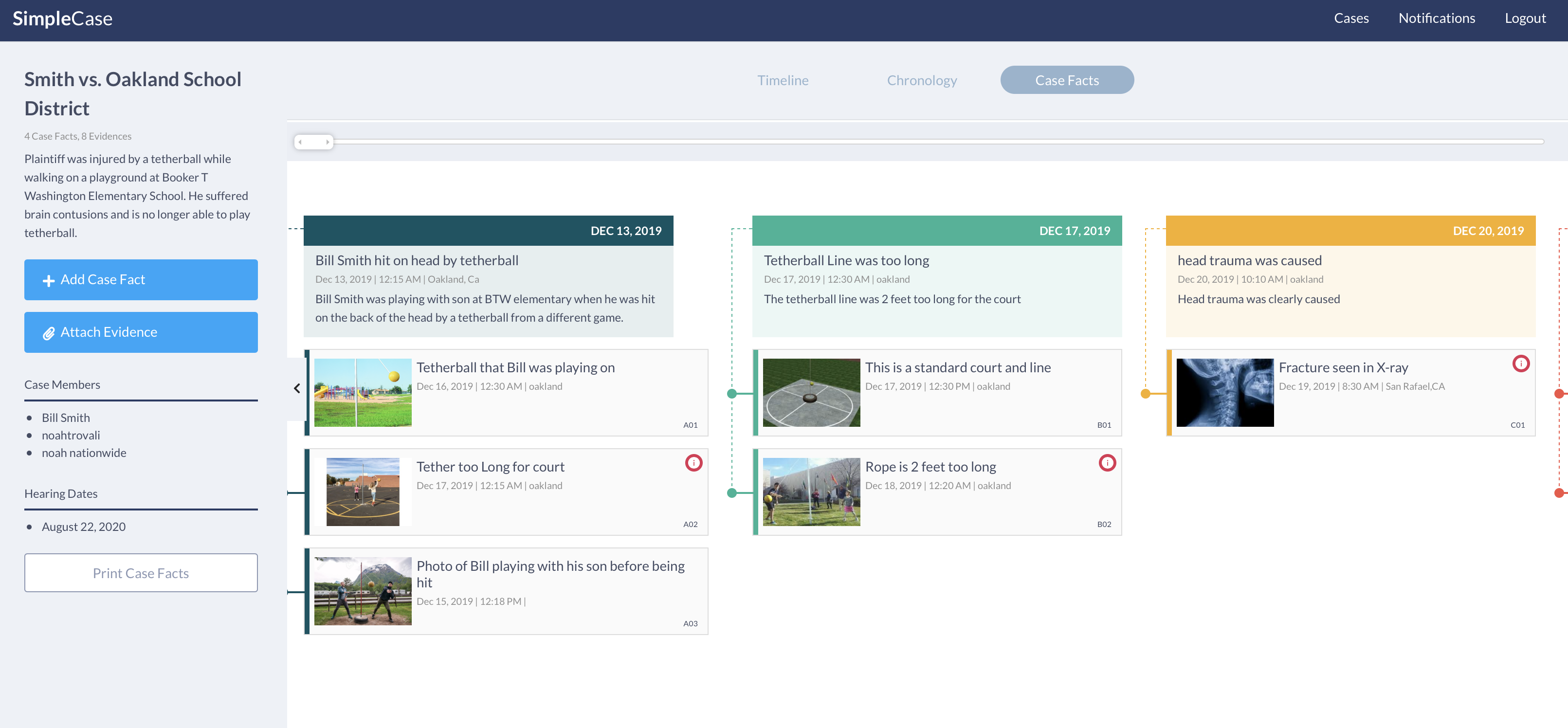 Sign up
Everyone has the option of creating their first case free.  Beyond this, we ask you create a premium account to access unlimited cases
Case Screens
Add Case Facts such as background, material, or allegations which you will connect to your evidence.  We have 3 useful case screens that will help you better visualize and tell your story.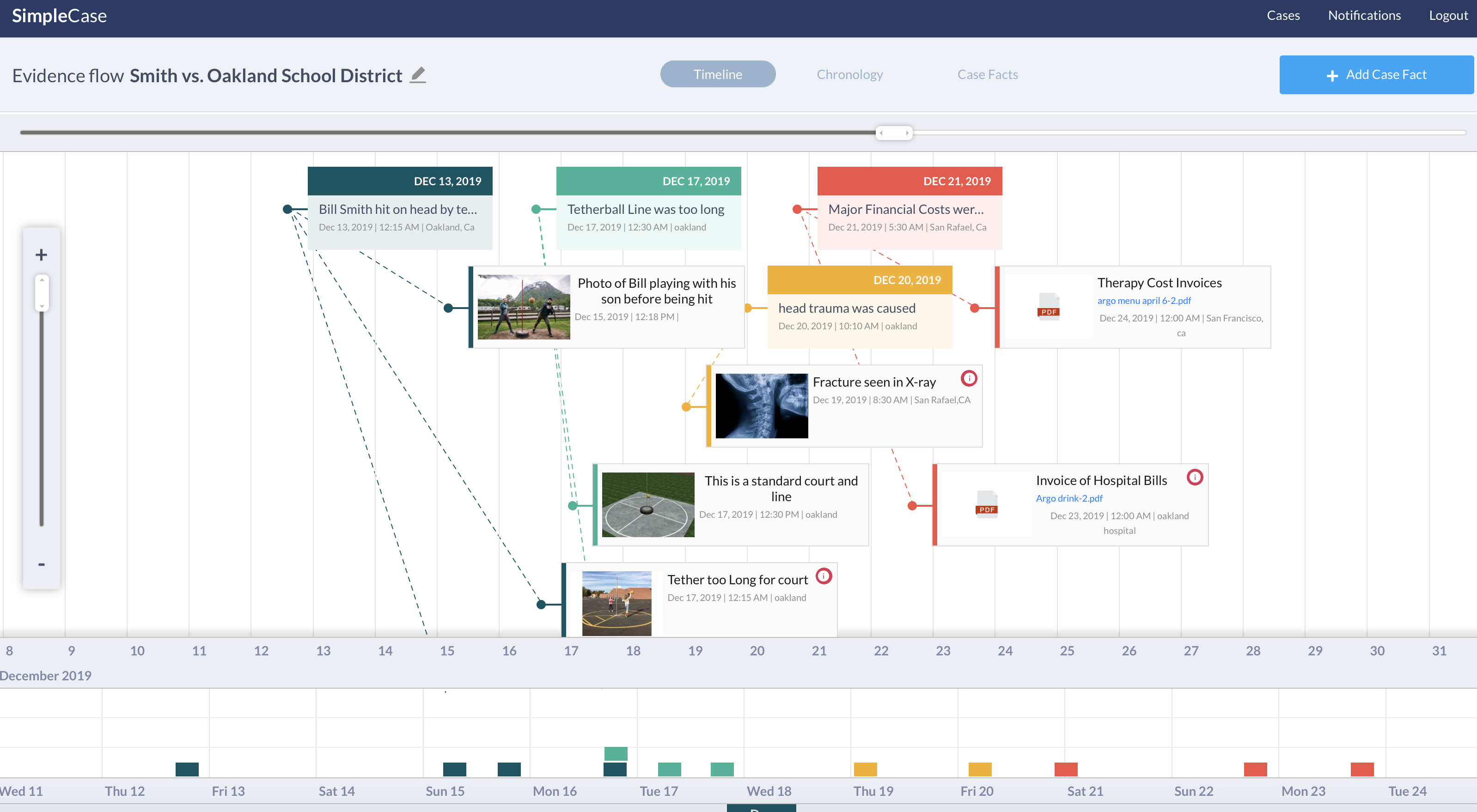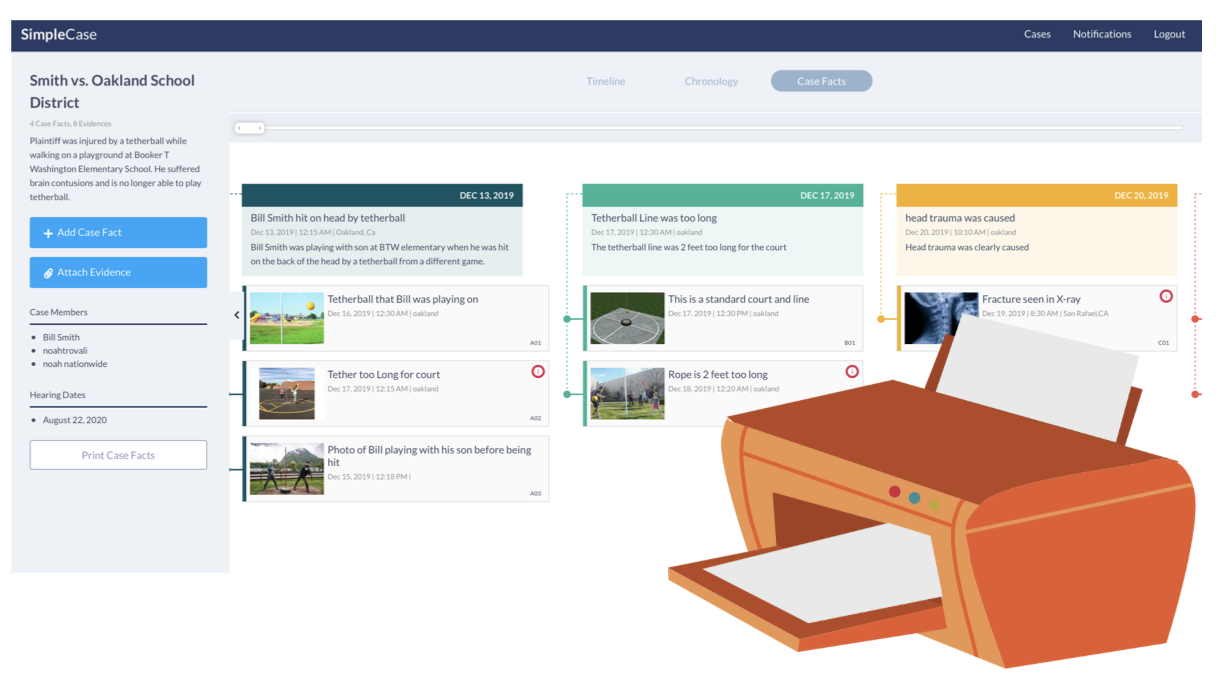 Connect The Dots
Drag & drop documents, photos, and videos in order to make a compelling visual connection in your case.  With one click, print a visual timeline of your evidence and case facts for preparation or for trial.